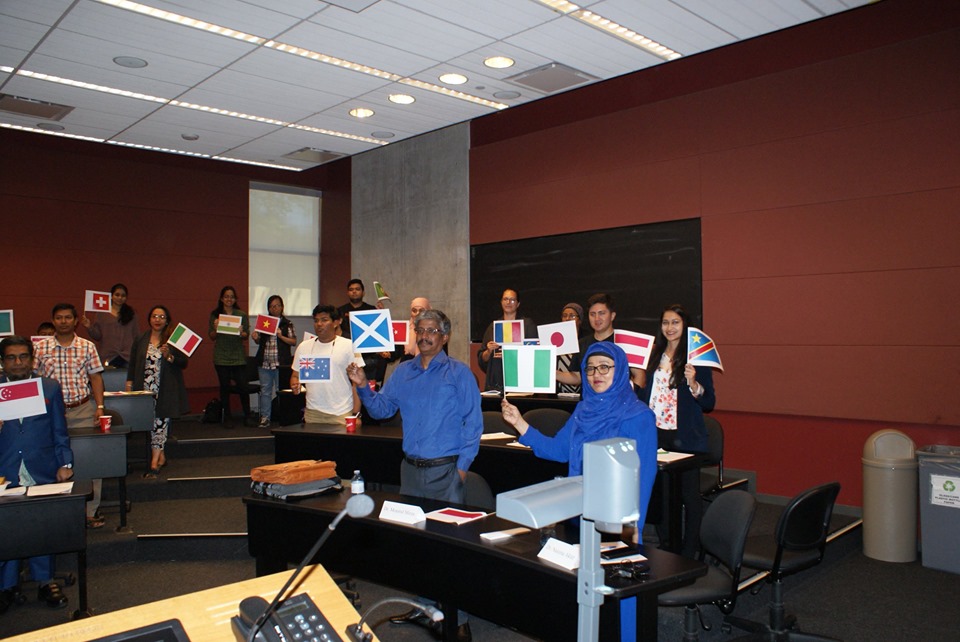 Cultural diversity represents universal values that strengthen the unity and cohesion of societies. HSDN International has completed their third HSDNI's annual sustainability conference with the theme of cultural diversity and sustainable society followed by multicultural show. The event was held on Sunday, June 30th, 2019 from 10 a.m. – 5 p.m in University of Toronto, Scarborough Campus in Social Sciences Building. The conference was focused on the issues, causes and challenges of cosmopolitan and multicultural societies and how to deal with that. With 50 plus attendees and 10 speakers and presenters, the conference was very interactive and informative. End of the conference we had multicultural show which was more learning and enjoyable.
HSDN International is a non-profit organization registered under Canada nonprofit act has been operating with the goal of raising awareness and promoting practical models for sustainable development through cooperation and collaboration and in doing so, striving to reconcile economic growth with environmental interests and the protection of unique societal practices, cultures, and traditions. They have been organizing allover outreaches activities on sustainable communities to share the experiences, find out the challenges and to facilitate follow up plan for a better society.
The event started with the acknowledgement of the first generation land rights by Tahmid Rouf and welcome address from HSDNIs' Chair Dr. Nasima Akter and Saadia Sarker-coordinator of Sustainable Development Network (SDN) at University of Toronto. Mr. Jannatul Islam, ED and Incorporator of HSDN Int., presented the organizational ideas and moto as an introduction while collaboration and simple live challenges were presented. The special guest Dr. Fahim Quadir, Vice-Provost and Dean at the School of Graduate Studies at Queen's University has presented the inclusion theory for multicultural society while emphasized has given the youth after graduation shouldn't think about their study only for job rather deploying their expertise to contribute in a greater prospect. Keynote speaker Dr. Monirul Mirza, a professor from University of Toronto presented the necessity of sustainability with a title presentation "Sustainable Development: A Mirage or A reality". Dr. Mirza featured lots of crucial data to show how crucial for our society to take action for sustainability for the future generations' survival. Dr. Diane Dyson and Saira Ansari from Toronto Parks and Trees Foundation has discussed on the special guest and keynote speakers' presentation with throwing a big question to the audiences how we can survive if we don't get involve in the activities of sustainability.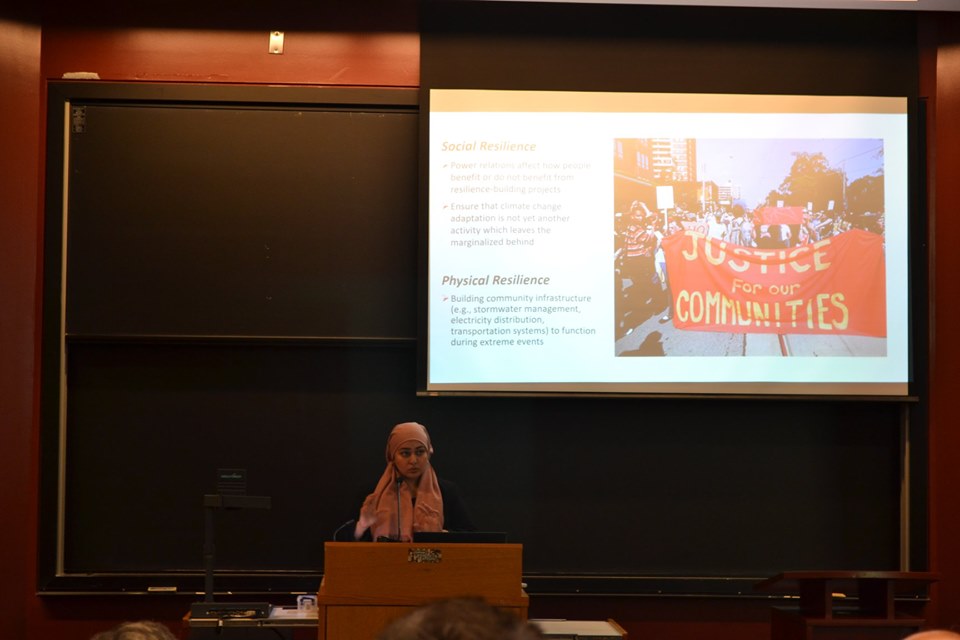 After refreshment and social networking break, researches presented by Tayyeba Darr from Access Alliance Multicultural Health on Empowering Newcomer Communities to Combat Climate Change; Srija Biswas from March of Dimes Canada on Exploring the factors that influence equitable access to and social participation in Dementia care programs by immigrants and refugee population living in Toronto and Durham Region; and Tahmid Rouf from Bangladeshi-Canadian Community Services and NYA on Bangla Town and the Educational and Employment Experiences of Bangladeshi-Canadian Youth.
In the third part of the event, multicultural show ere featured while cultural show was presented by Canadian Newa Guthi and other artists especially from south Asian cultures.
Event was concluded by the chair of HSDNI thanking the board members and volunteers and the organizers of Sustainable Development Network at University of Toronto, a student club of HSDNI. Flag from different countries were raised by the people from different origination and with a greater of hope working together for a more equitable and sustainable society.
As a growing international organization, it is with great enthusiasm HSDNI seeks collaboration with diverse stakeholders to attract scholars and social workers from around the world.
Comments
comments